Juste deux nouveaux albums :
Children Of The Cosmos de Darryl Way, le violoniste de Curved Air et de Wolf.
A Sunday Night Above The Rain de Marillion, lives de la tournée Sounds That Can't Be Made je crois avec :
3 blu ray de concerts
4 cd de concerts
1 clé usb avec Sounds That Can't Be Made en FLAC
2 vinyles.
Tout ça pour 100 dollars.
Sinon a 30 dollars il y a le triple blu-ray.
A 20 dollars, il y a le triple dvd
Et on peut acheter les concerts disponibles dans le coffret pour 12 euros je crois.
Voilà. Sinon rien de très excitant sauf...
LE NOUVEL ALBUM DE YES :
"HEAVEN AND HELL'"
sortie le 8 juillet, il me semble.
Je ne sais pas à quoi m'attendre. Si ça va être plus pop que prog, plus prog que pop, etc...
En tout cas, c'est une belle pochette :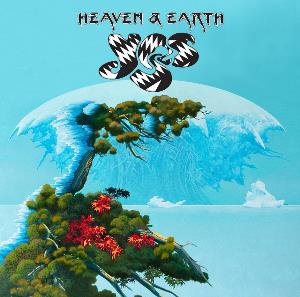 Voilà