Le nouvel album d'Anekdoten m'a donné envie de replonger dans la très bonne discographie de ce groupe.
Vemod (1993) : 8,9/10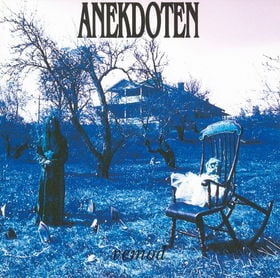 Pour leur premier album, le groupe marque un beau coup. Un album très sombre, autant au niveau de la musique qu'au niveau des paroles, très bien composé et magnifiquement produit. Et en plus, les musiciens sont excellents ! Un bémol : la voix qui ne colle pas forcément au style du groupe. Sinon, c'est du King Crimson mixé avec Anglagard. Ca détonne, ça péte, mais c'est bon !
Nucleus (1995) : 8,5/10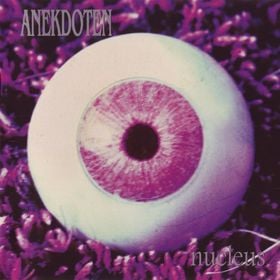 Nucleus est un peu en déca de Vemod, mias reste un album très sympa. Un peu moins rock et un peu plus musclé, il garde quand même l'empreinte de King Crimson. Toujours le même défaut : la voix. Sinon, les musiciens sont toujours en forme, et les compositions sont toujours aussi recherchées et fouillées.
From Within (1999) : 9/10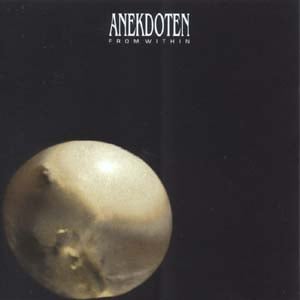 Plus moderne, plus complexe, moins brutal et plus expérimental, From Within s'impose comme le magnum opus de Anekdoten. Un album quasi parfait avec de grands moments de bravoure comme "Hole", "Slow Fire" et "Kiss Of Life". Entre tradition (mellotron par exemple) et modernité (quelques éléments du rock alternatif), Anekdoten livre un album sombre et très très complexe, avec une bonne dose d'originalité (utilisation d'instruments classiques par exemple) et une production toujours aussi impeccable. Et c'est toujours le chant qui pose un peu problème.
Gravity (2003) : 8,6/10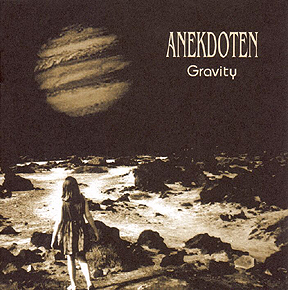 Bonne nouvelle, le chant s'est amélioré sur cette album ! L'album suit la voie annoncée par From Within : plus aérien, plus complexe, et surtout, le groupe essaye au maximum de se débarrasser de cette étiquette de "clone de King Crimson" en faisant évoluer sa musique. Pourtant, j'ai pas totalement accroché à cet album, je ne peux pas dire pourquoi...
A Time Of Day (2007) : 8,3/10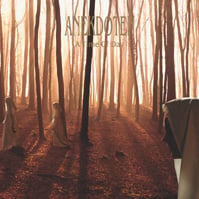 Anekdoten "gâche" un peu tout en publiant un album très métal qui annule un peu ce que les deux albums précédents avaient fait pour revenir à Nucleus. Et c'est dommage, car je trouve l'album très bourrin et même parfois simpliste. Mais il y a quand même de très bons morceaux, une production réussie, et des recherches musicales pertinentes. Ca reste un très bon album.
Until All The Ghosts Are Gone (2015) : 8,7/10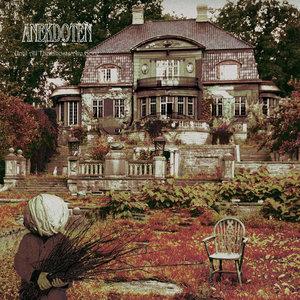 Lire la chronique ici :
http://blogdeprogrock.blogspot.fr/2015/04/2015-until-all-ghosts-are-gone-de.html