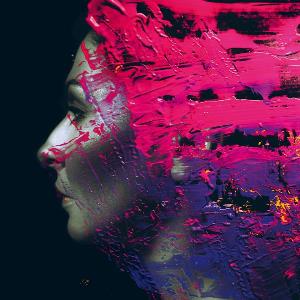 Le voilà enfin ! L'album que j'attendais le plus ! 2 après l'absolument génial "The Raven That Refused To Sing", Wilson revient. Et il montre déjà dès le début qu'il est prêt à se battre. Comme je l'ai déjà dit dans un article antérieur, les deux premiers titres - First Regret et 3 Years Older - sont excellents, et typiquement
wilsonniens.
Tout cela rappelle les grandes heures de Porcupine Tree. Mais la suite ? Le morceau titre est un des moins bons titres de l'album, mais il est quand même plaisant. Il me fait penser à certains morceaux pop de No-Man (projet parallèle de Wilson). Par contre, le fait que ce soit ce morceau que Wilson ait sorti en premier pour promouvoir son album m'échappe un peu... Perfect Life (autre morceau publié par Wilson sur le web) est un morceau atmosphérique et contemplatif, et ma foi agréable. Mais on a soif de prog. Routine arrive avec ses 9 minutes magnifiques. De son intro piano/voix touchante à son super solo de guitare signé Guthrie Govan (qui avait déjà fait celui de Drive Home sur The Raven), on a là un super morceau. Home Invasion commence avec des cordes inquiétantes. Puis arrive des guitares furieuses et qui sonnent métal. Suit un morceau progressif à souhait, avec des riffs et des performances musicales incroyables. C'est juste excellent. Regret#9 contient deux solos : un de synthé proprement époustouflant, et un de guitare qui est juste magnifique. Au même niveau que celui de Drive Home. Transience est un interlude acoustique bienvenu et du plus bel effet. Ancestral domine l'album avec sa durée (13 minutes 33), et aussi par sa qualité. On est face à un grand crû de Steven Wilson, dans la plus pure tradition progressive. Un des plus grands morceaux de Wilson sans hésiter. Happy Returns est un morceau plus pop mais plaisant, et l'album finit sur Ascendant Here On... un final atmosphérique très bien fait. Au final, mis à part un petit creux au début avec le morceau titre et Perfect Life, l'album est d'excellente facture et digne de la réputation de Wilson.
Ma note : 9,3/10. Et je ne la baisserai pas.